Trees not only bring beauty and appeal to your property with their colourful leaves in the spring and summer, their strong, beautiful trunks in the winter, and their fiery autumn displays; they also provide a wealth of benefits. They bring tremendous value to your property by providing abundant shading, cooling, and even absorption of air pollutants and carbon sequestration.
However, in order to provide you with these incredible benefits, trees must be healthy, sturdy, and well-maintained. If yours are infested with diseases or insects, or if they are unmanaged and full of dead limbs, they may become liabilities as well as eyesores. What's the solution? Hiring a qualified arborist to manage and tend to your trees. This provides extended life, sustained curb attractiveness, as well as value-adding benefits.
What Are Arborists?

An arborist's profession entails much more than merely pruning tree branches. Arborists have a great grasp of our trees but are also continually learning when it relates to tree trimming, disease treatment, and insect management.
They are concerned not just with the treatment of the trees in issue, but also with the total health of their ecological system. Furthermore, many arborists go above and beyond their typical responsibilities by engaging in community activities, fundraisers, and educational initiatives. Arborists can assist you with analysing a tree's issue without having to chop it down.
They use a variety of techniques to determine if a tree can be restored or whether it is preferable to cut it down, do the stump removal and stump grinding and use the wood for fuel. They have cutting-edge equipment like thermal sensors and laser range finders at their disposal, which enable them to see the inside of the crowns of enormous trees.
They've been taught to recognize decay, insect activity, and debris dams, along with plant health and the makeup of different trees in a stand. As they ascend tree trunks with ropes and pulleys to access branches, their labour may be physically hard and dangerous. Arborists may be employed by local garden centres, commercial corporations, colleges, or city governments.
The Services They Offer

In some ways, the entire planet is an arborist's playground. Trees are widespread, however, if you assumed arborists just climbed trees, think again. Being an arborist entails understanding how to execute a variety of tasks, such as measuring and climbing, as well as treating illnesses and diseases and keeping track of new growth. That means there's much for them to accomplish up in the branches, whether it's tree trimming evaluation, tree surgery, or even ground work like tree stump removal Canberra and all around Australia.
An arborist, sometimes known as a "tree surgeon" or a landscape tree service provider, is a sort of horticultural specialist who specializes in tree appraisal, culture, and maintenance. These experts can evaluate the health of your tree and determine whether it needs professional attention, such as trimming or pruning.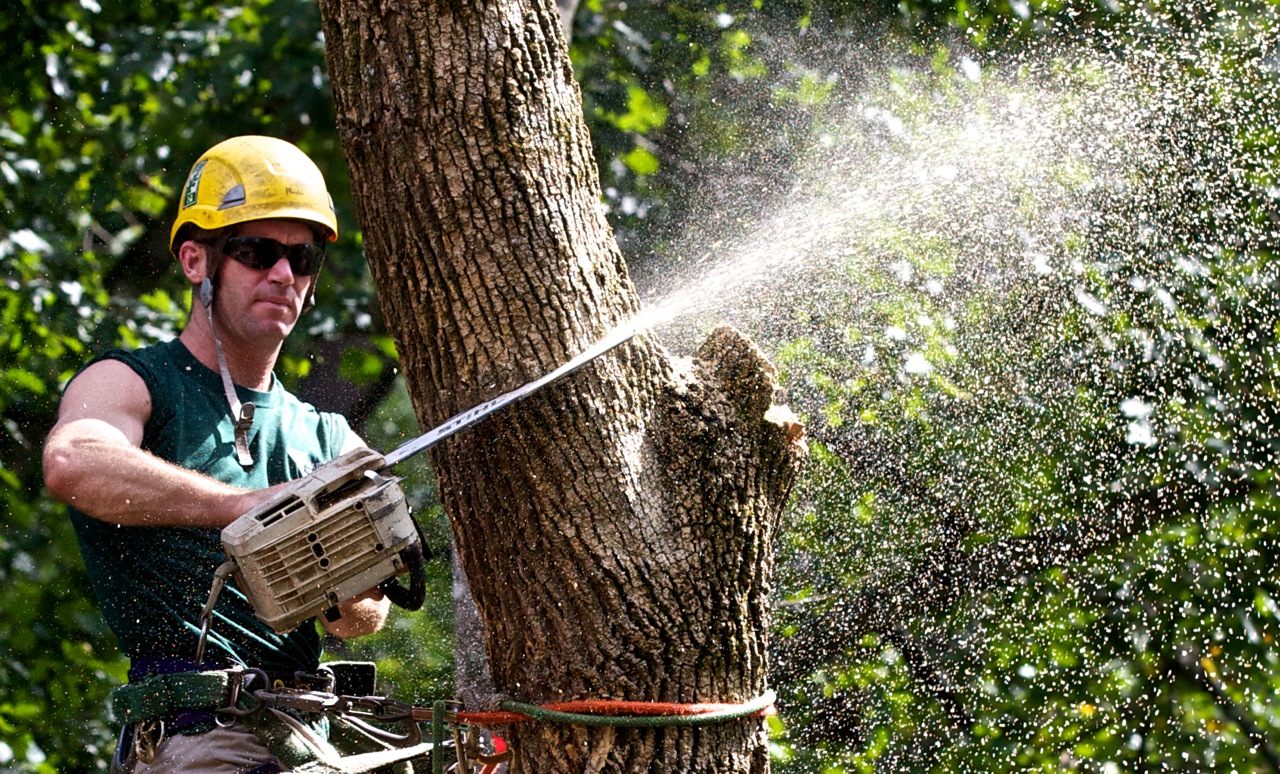 An arborist may also help with tree planting and removal, as well as stump grinding. They often offer a wide range of services relating to tree management in metropolitan areas. It varies by business, but most arborists employ a four-step approach to ensure the tree's health and ability to be maintained. They inspect for stress and illness, trim and remove any decaying or diseased material, and cabling for stability and form by building an upright framework if necessary.
An arborist is also involved with pest and disease prevention. This may entail cutting part of the branches to enable more sunlight to eradicate illness or prevent insect infestations. They can also handle trees with herbicides, fertilizers, and insecticides to maintain the tree functioning properly without jeopardizing its health. They can be hired for emergency services as well as provide landowners with advice and services on how to safeguard trees from the abovementioned risks.
How do Professionals Remove Stumps?

After a tree is cut down, the woody stump that is left over is ground into powder by a stump grinder. The tree stump removal Canberra and Australia available grinders all employ a strong revolving blade that tears through the timber as it rotates. The teeth of the blade cut the stump wood into little bits.
Selecting the Ideal Arborist

An arborist's service is a good alternative since they have all of the resources necessary to accomplish a superb job in your home or garden. They have all of the necessary tools, expertise, and abilities to accomplish an excellent job with your trees. This is critical when it comes to having a nice-looking backyard or garden space for decoration. An arborist service will make your home stand out from the crowd.
You should ask numerous questions before selecting an arborist for your home. What is their background? Are they licensed and insured? How much will the work cost to complete? Make sure you are aware of what you are starting. Is tree removal included in the price, or are you liable for it yourself? What are the additional expenditures and why are they necessary? What kind of warranty do they provide, and how long is it valid?
To Sum Up

Hiring an arborist ensures that your trees and shrubs are treated properly and do not suffer any significant harm. This is especially crucial if you want your trees to grow and survive as long as possible. An arborist will utilize the finest practices available on every project they take on, so you can relax knowing that your flora is in good hands.